DETAILS
guest experience designer || 11/16 - 12/16
The ETC Fall Festival is an annual showcase for viewing fall semester work of Carnegie Mellon University's Entertainment Technology graduate students.
The faculty in charge of the festival wanted the following three issues resolved.
-Navigation is always an issue with the large crowds
-Unique festival spots/projects often go missed
-Guests had little time and resources to plan a visit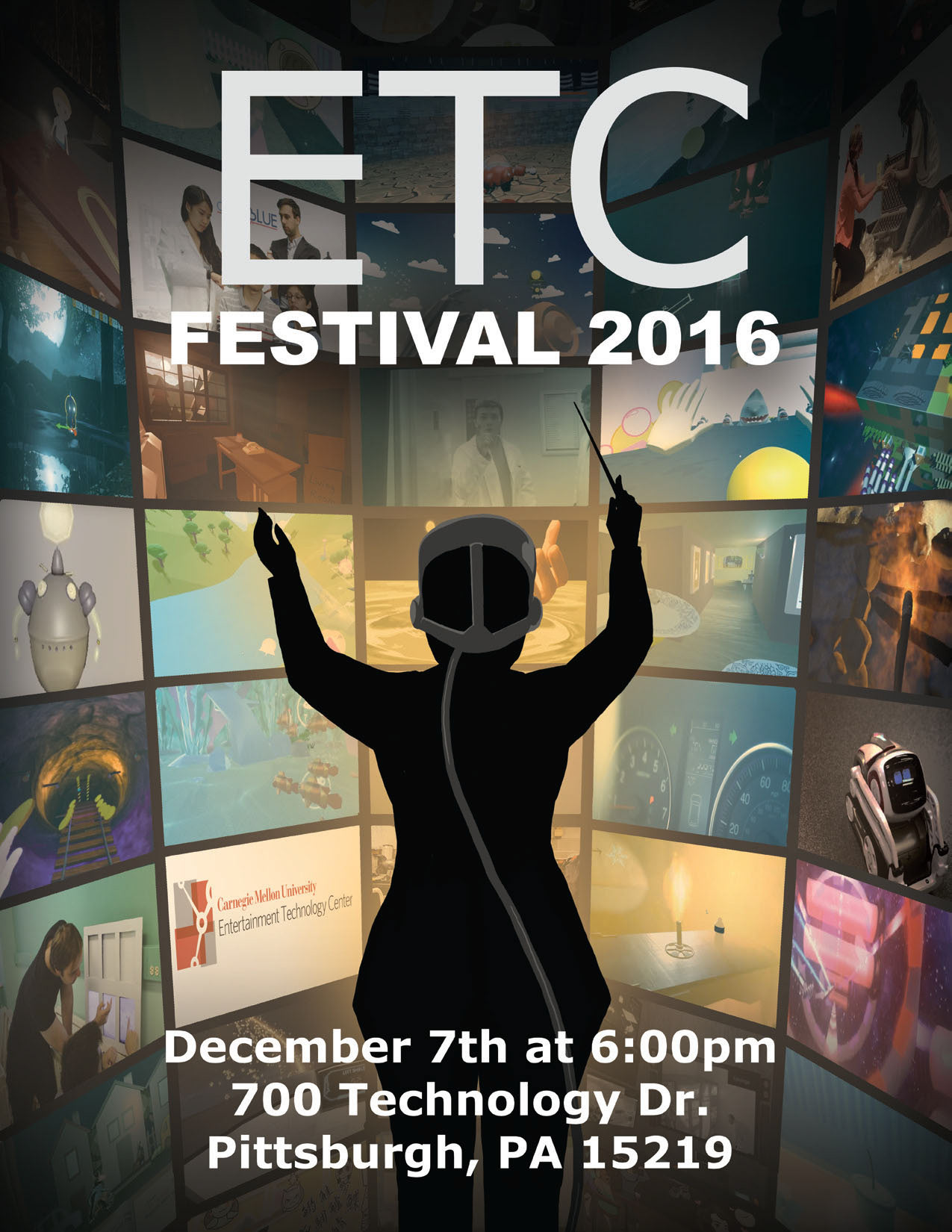 With the limited time my teammates and I had (3.5 weeks) to come up with and implement solutions, ideas had to be kept simple. To solve the three issues at once, I came up with a track system to be used throughout all the festival materials. Each track was easily identifiable by a corresponding symbol a team artist made, and was detailed in every program.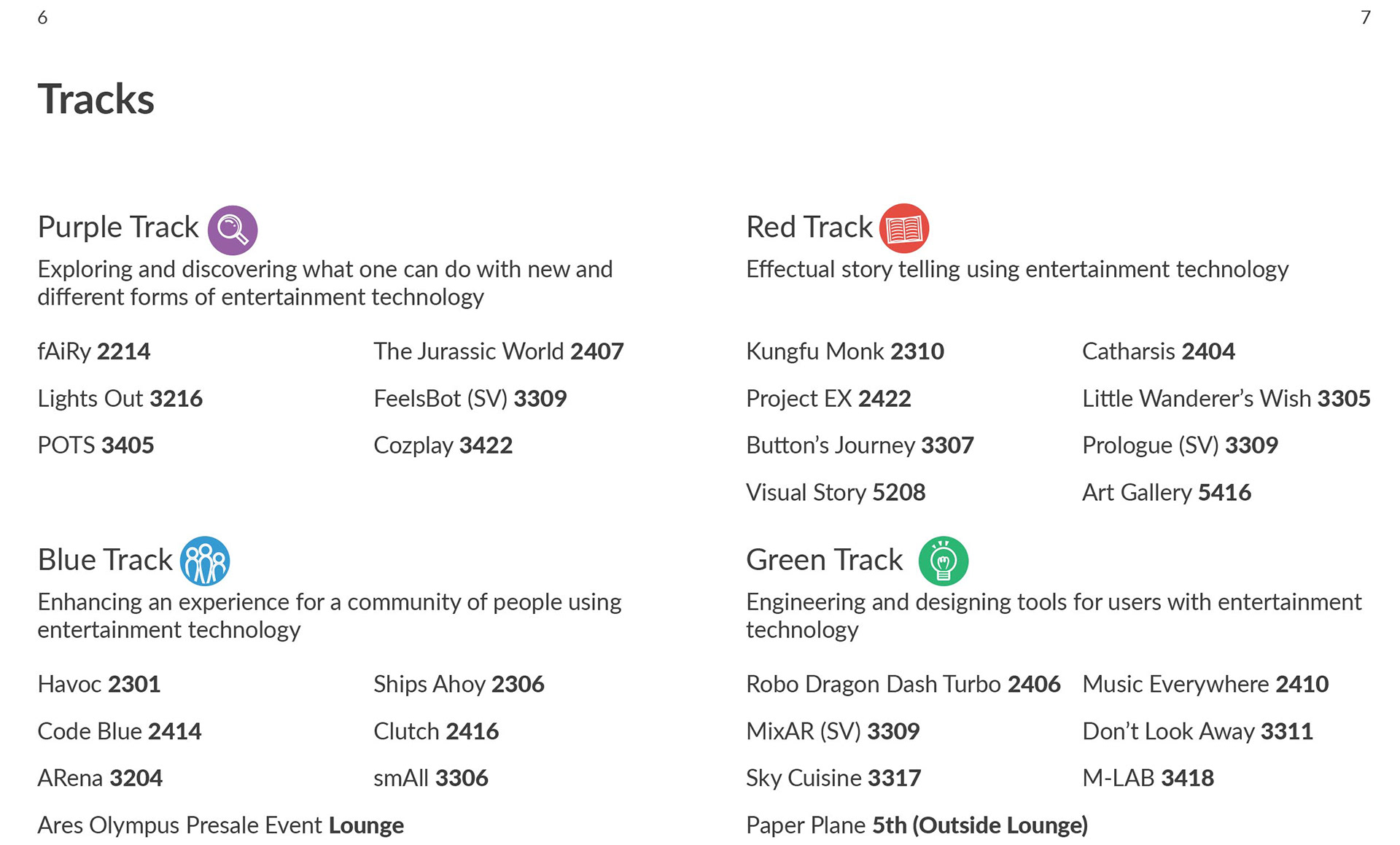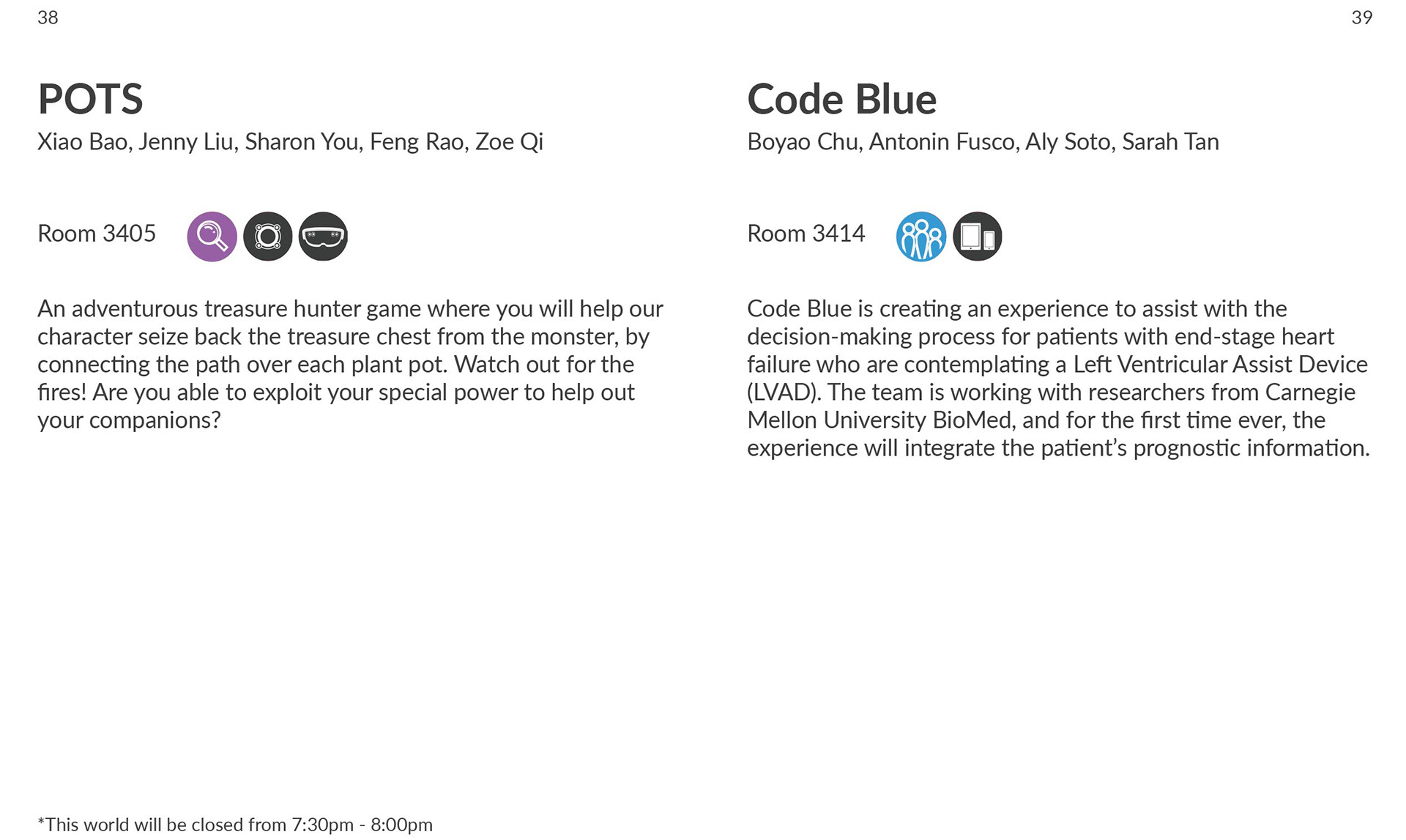 The track symbols were then placed on all maps displayed around the building and in the program. The symbols were also placed on all project signs. According to the results of guest surveys, the tracks helped significantly in figuring out where to go.