DETAILS
UI/UX designer || 09/16 - 11/16
I'm Very Into You is a play based on the book of the same name. Adapted by Sara Lyons at Carnegie Mellon University, she asked my teammates and I to create a lobby pre-show experience for the audience.
The play heavily featured early 90's email, a system most of the audience would not be familiar with. It was decided that the pre-show experience to introduce it.
-The desktop experience had to be easy to use
-It couldn't take more then 2 minutes max to do
-It had to leave the user with an idea about how early 90's computers and email worked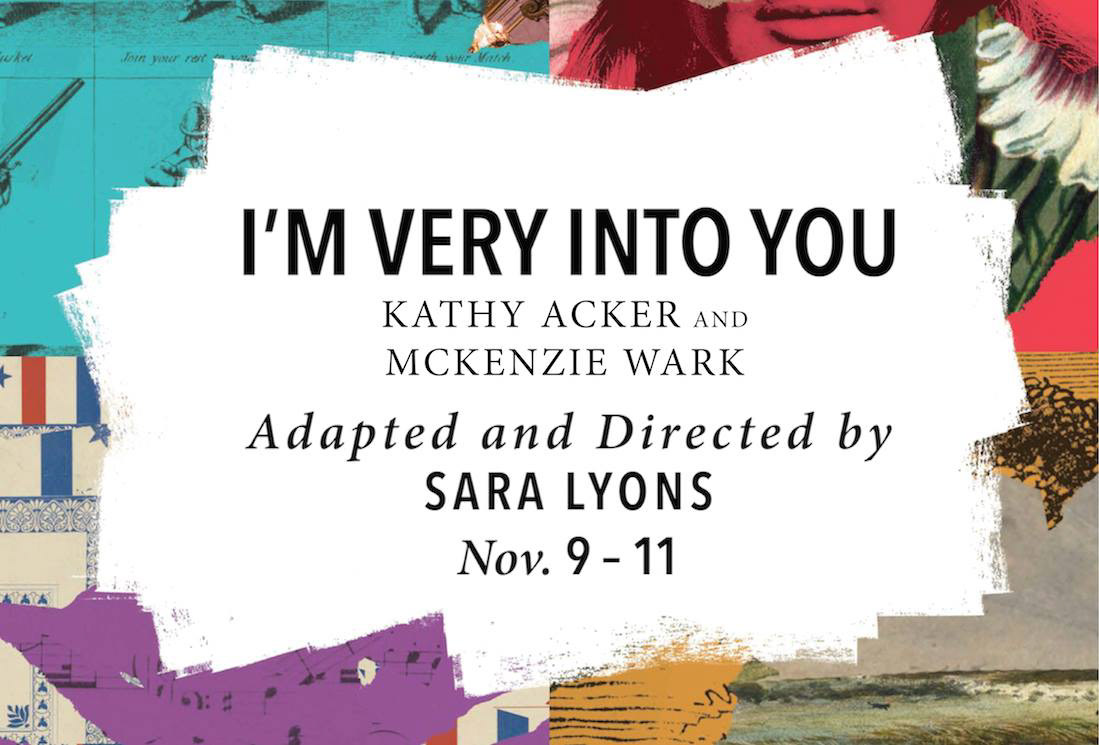 With this design, I modified the Windows 95 interface to fit our needs. OrigTo make sure guests used the email on our displays, I made that the only option. I then scaled the email features back to the bare necessities so that guests would be able to finish in the alloted time.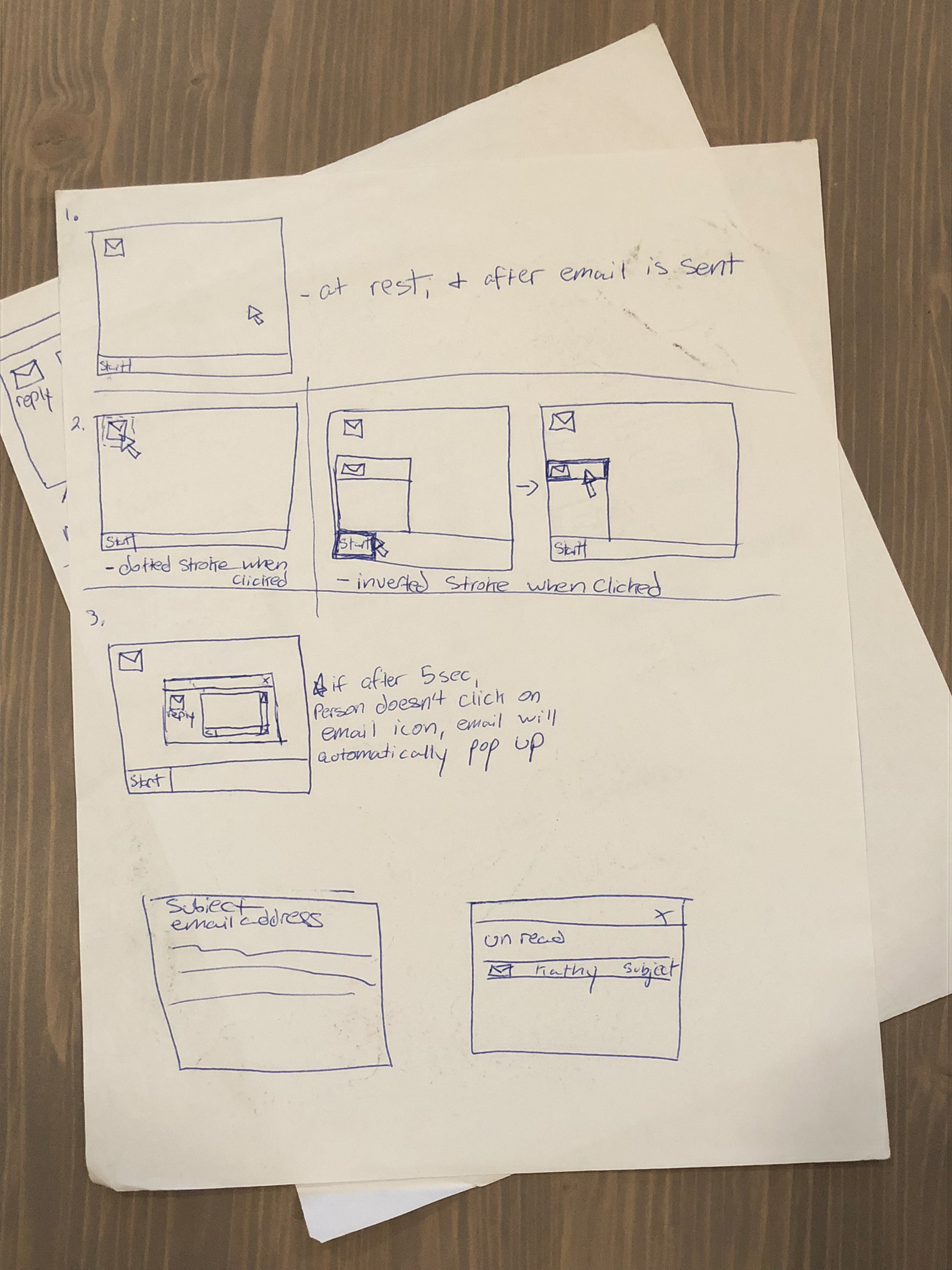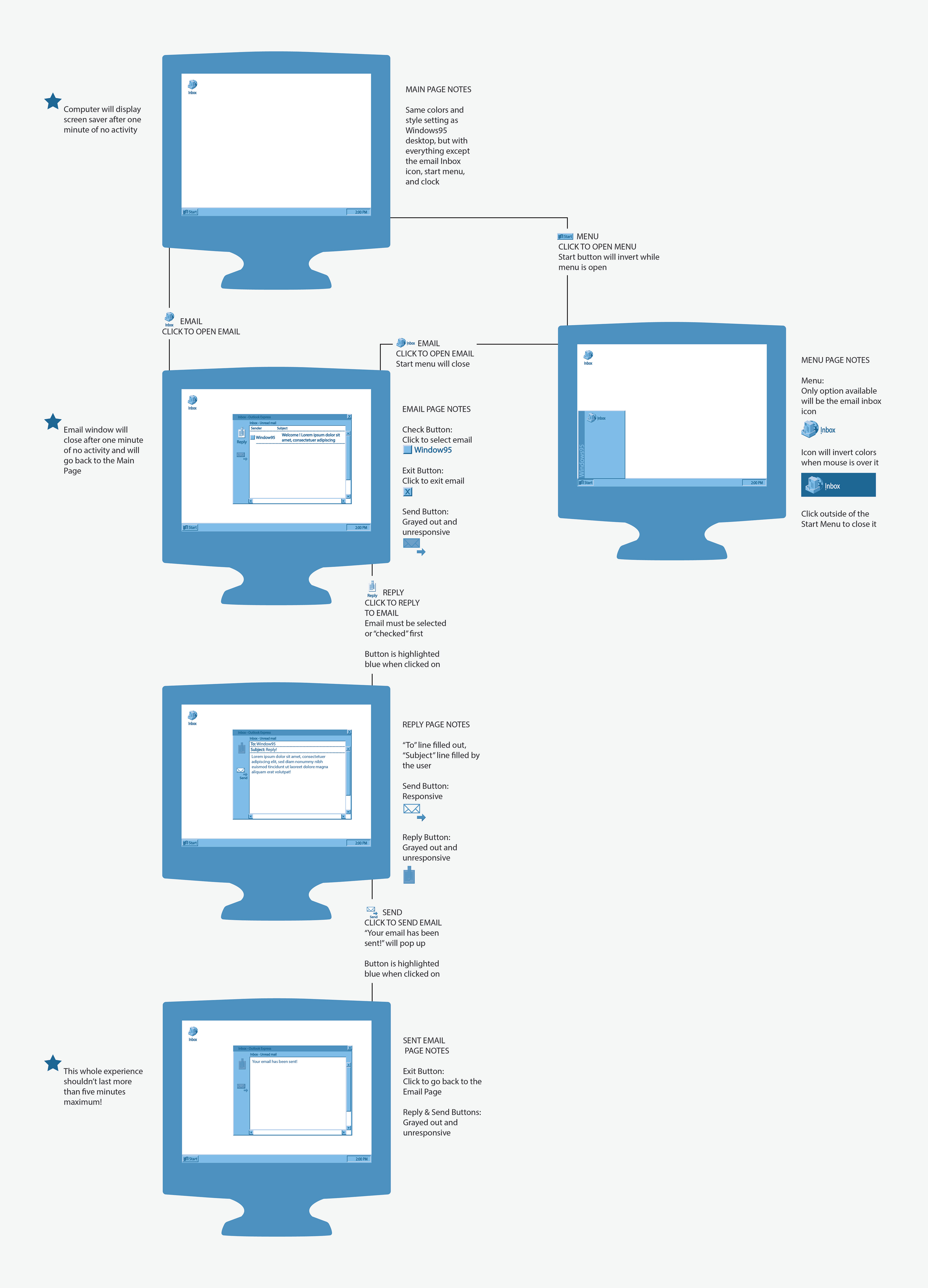 The resulting interface helped make the pre-show a success. Audience members old enough to remember Windows 95 easily got into conversation with those who didn't. People went into the play with an idea about how early 90's email  technology worked, while also having  connected with each other.