DETAILS
guest experience & graphic designer, art & digital media manager || 01/17 - 05/17
Shipwrecked is a pirate-themed experience for Carnegie Mellon University's ETC Spring 2017 Festival. Partakers would become pirates, and then set to rescue treasure from a sinking ship.
Want to see the project's website? Click
HERE
!
For this experience, we had three ambitious goals:
-This had to be a fun experience in a formal event
-This had to be achieved with six people, a small budget, and little over three months
-This had to bring visiting professionals and students together in a laid back atmosphere

Several design choices were implemented to bring our formal guests into a different mindset. A tilted room with a ball pit, a "pirate bar", pirate themed props, ambient lighting and sounds helped transport users to a different space. Props were either bought or made by hand.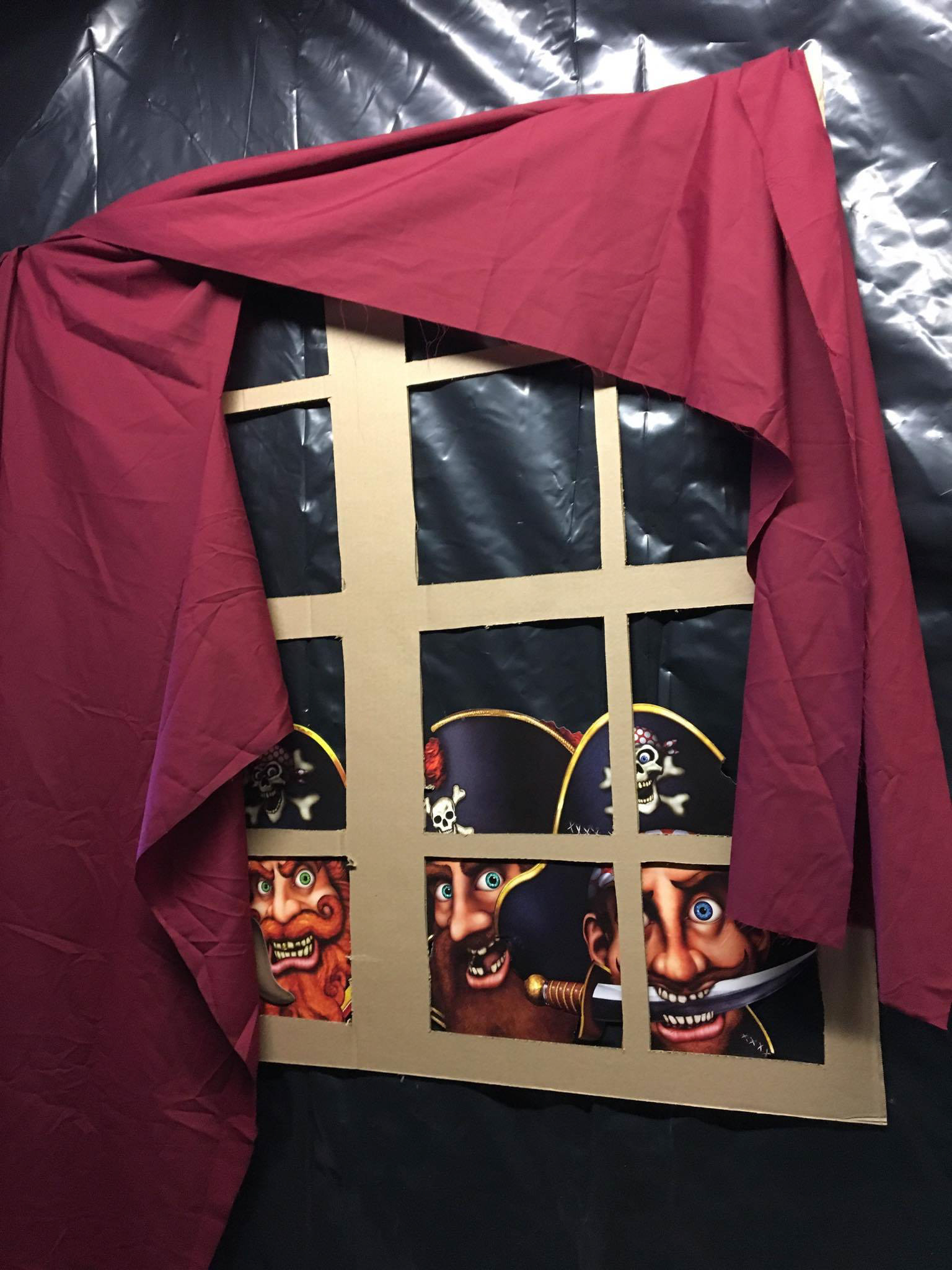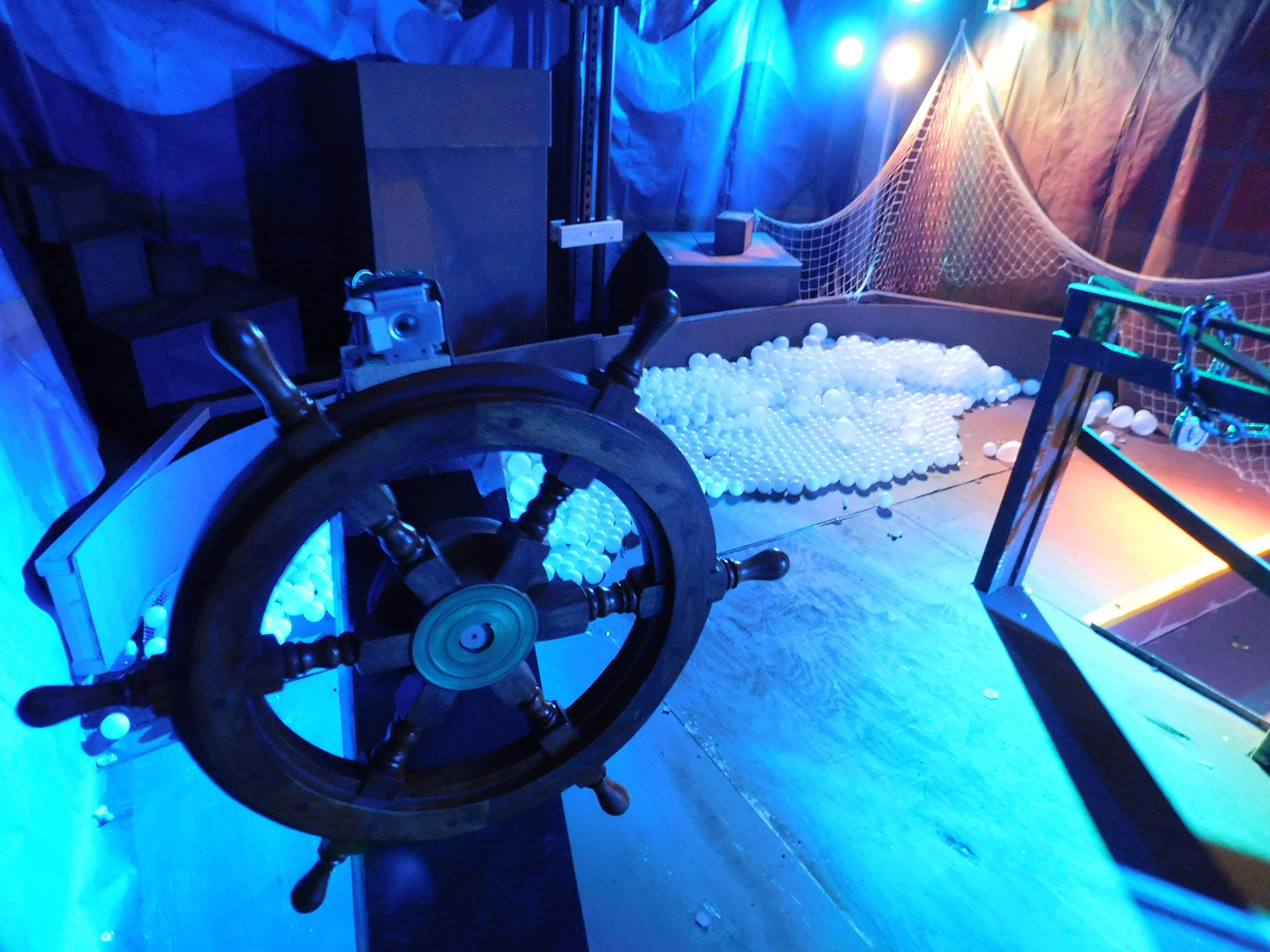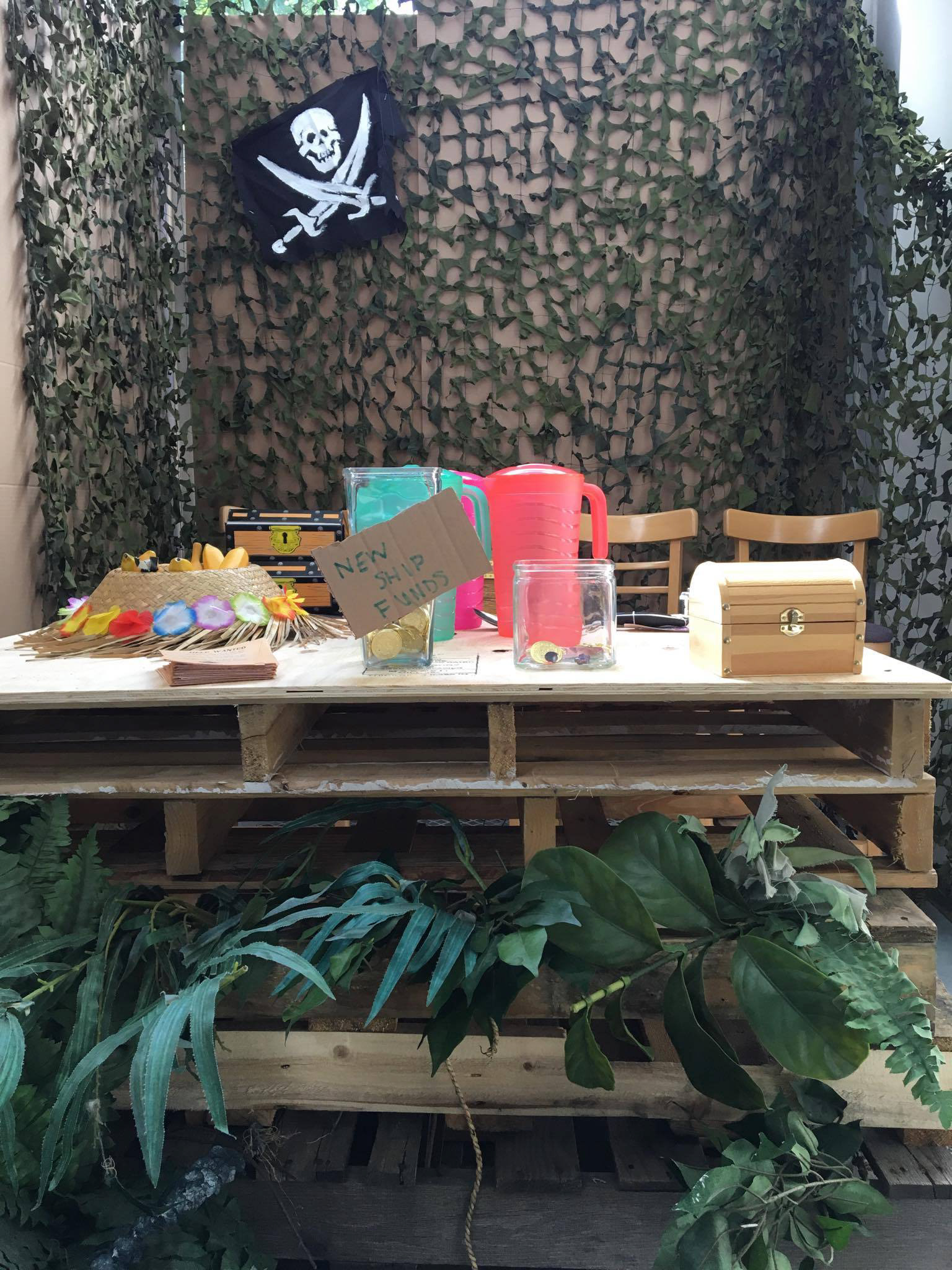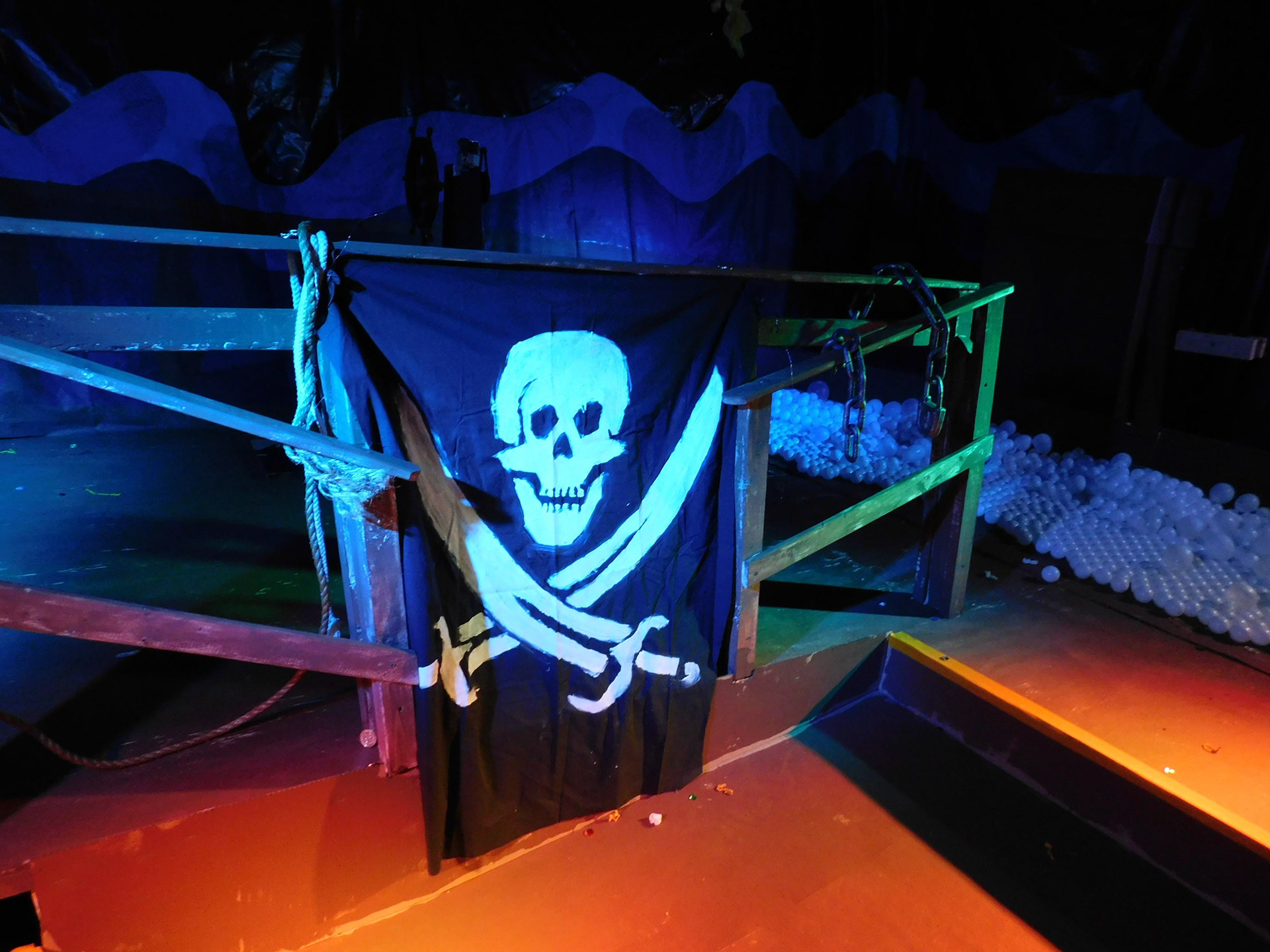 To get guests in the mood, pirate themed accessories and tools were provided for use. We also had them "sign" the ship roster.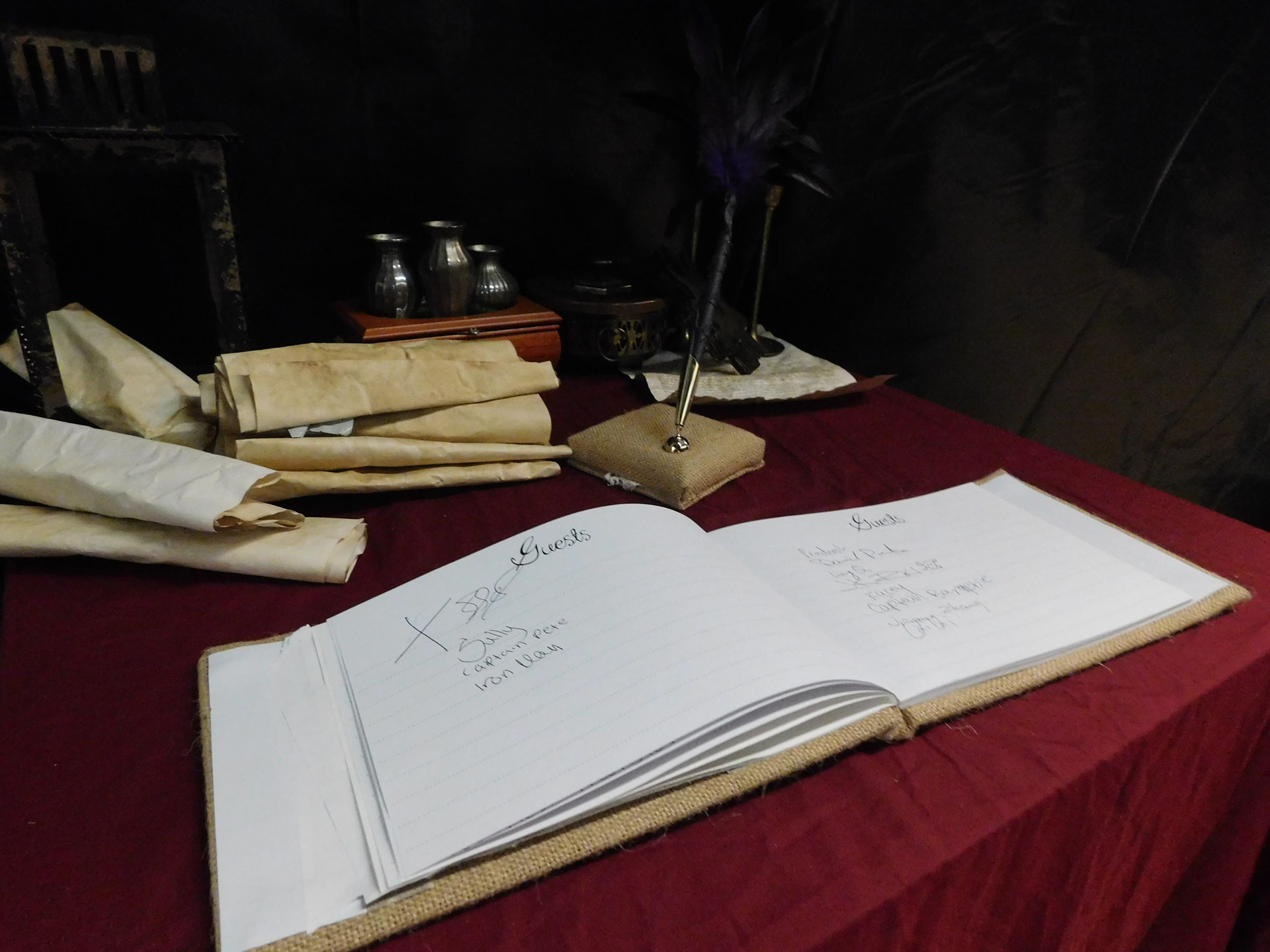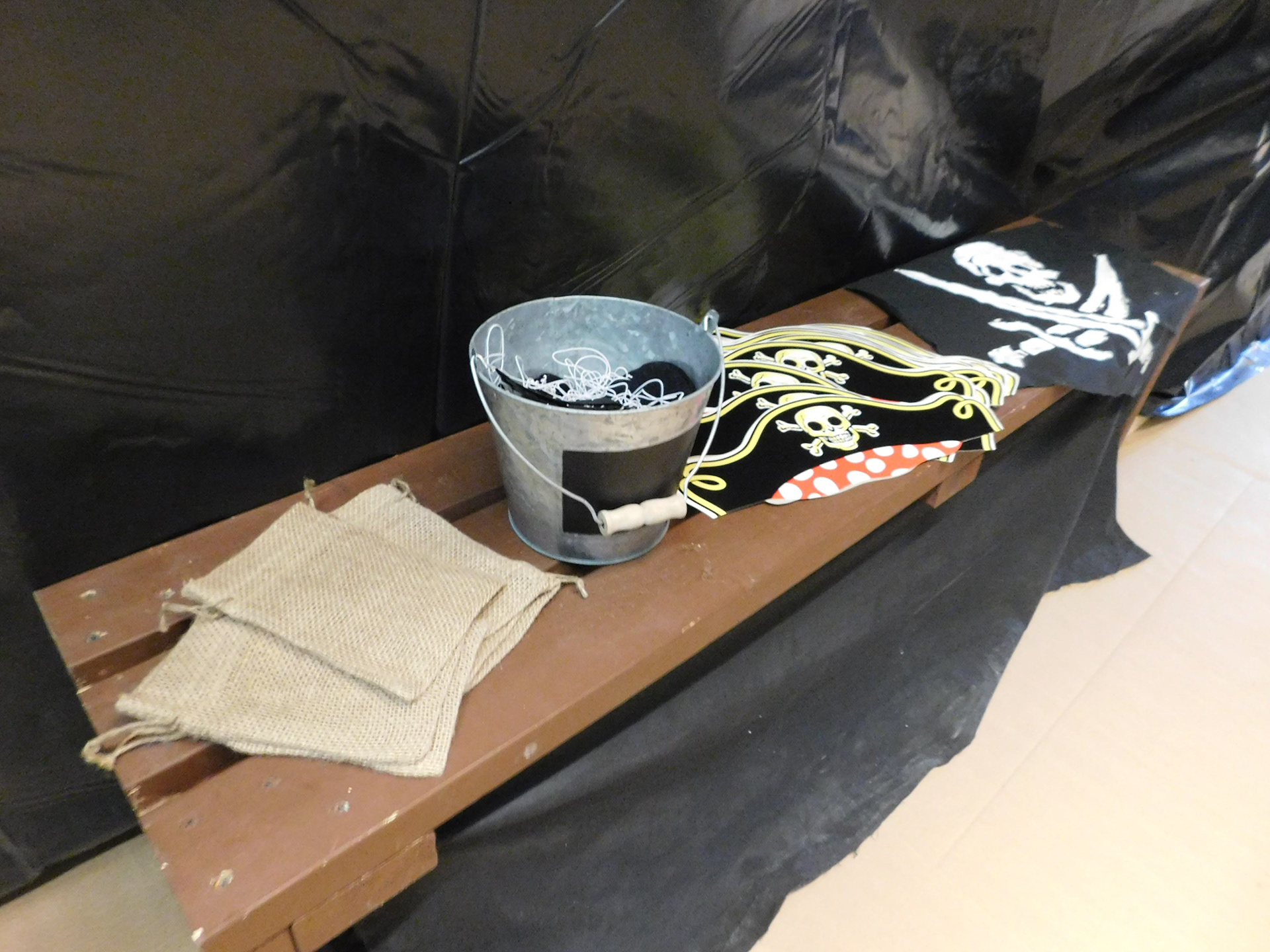 Placement of props were set to keep guests moving and on-set actors helped move groups along through the space. Timed properly, Shipwrecked only took 5-8 minutes to do.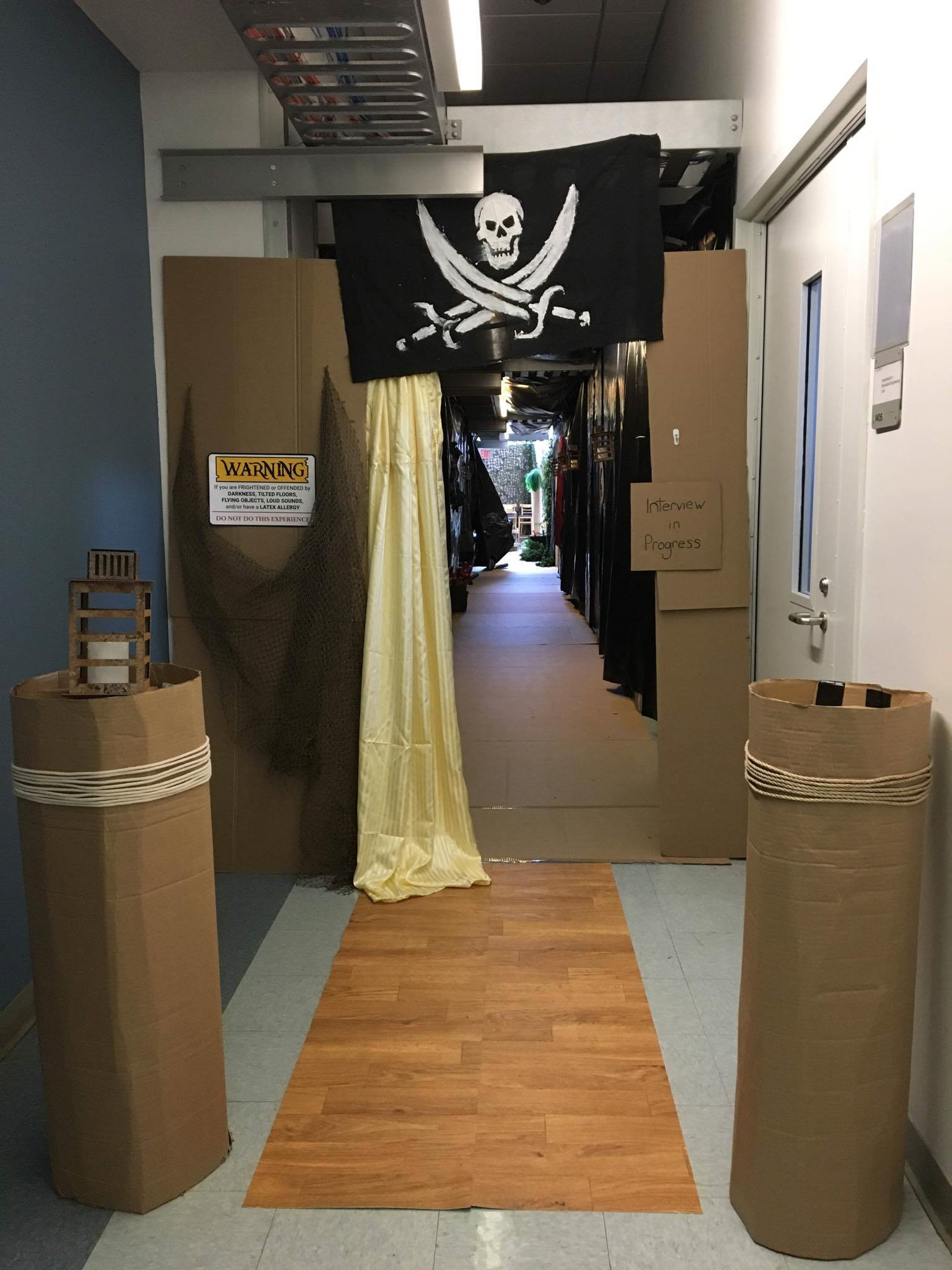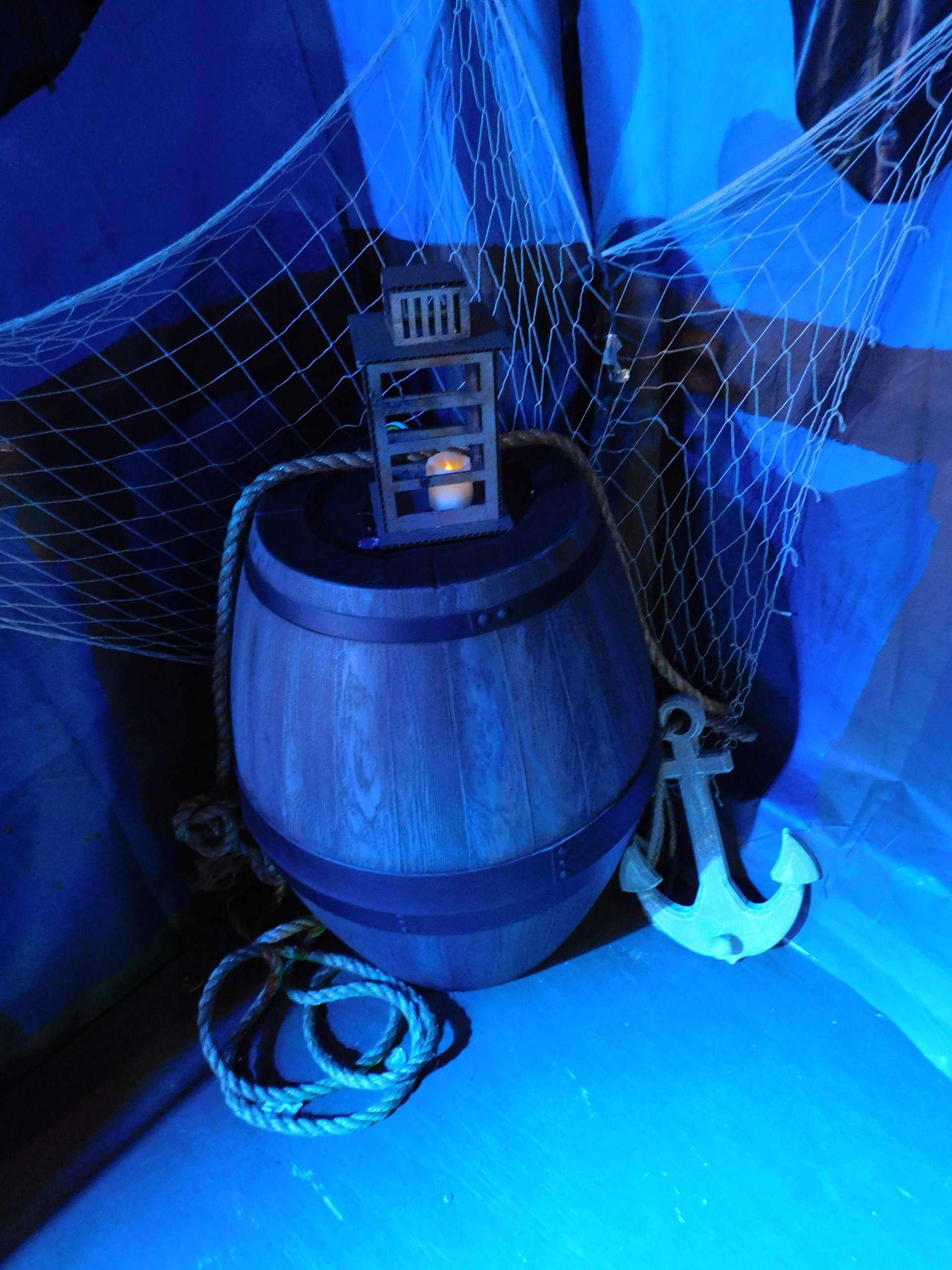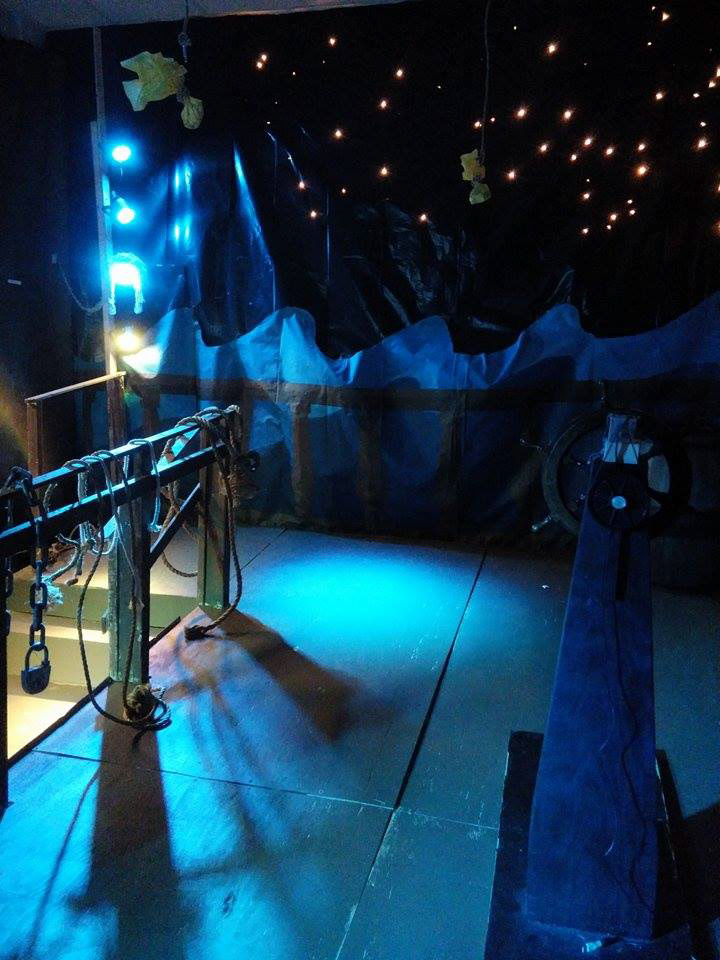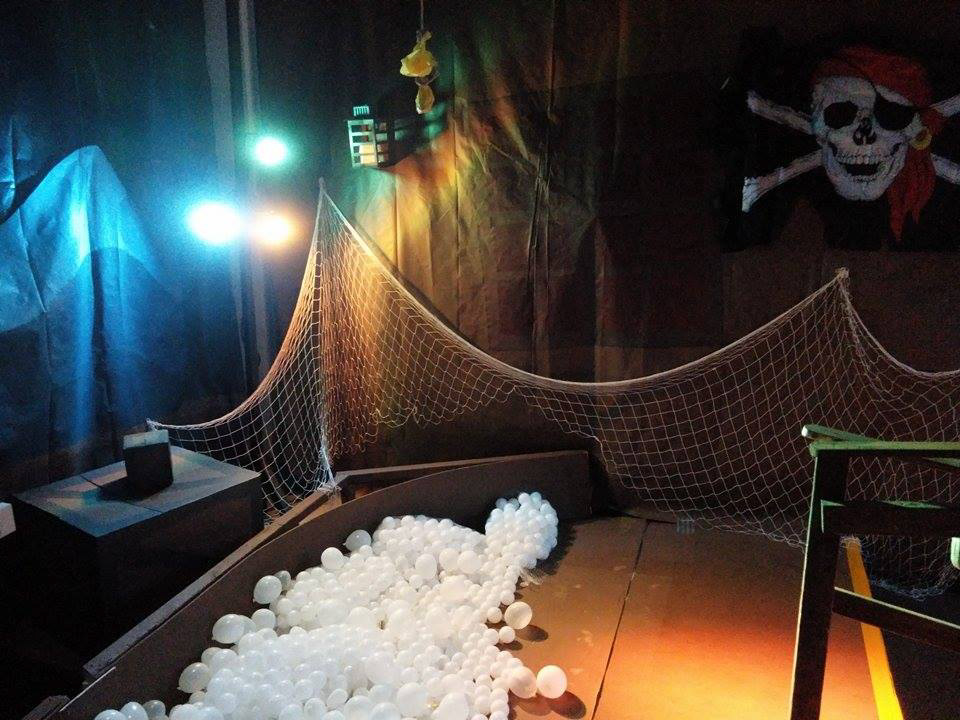 The posters were designed to give an idea of what the experience was, but not a full explanation. These were hung in elevators, displayed on Facebook, and later on display screens at the festival. The warning sign for the experience also got the "pirate" treatment.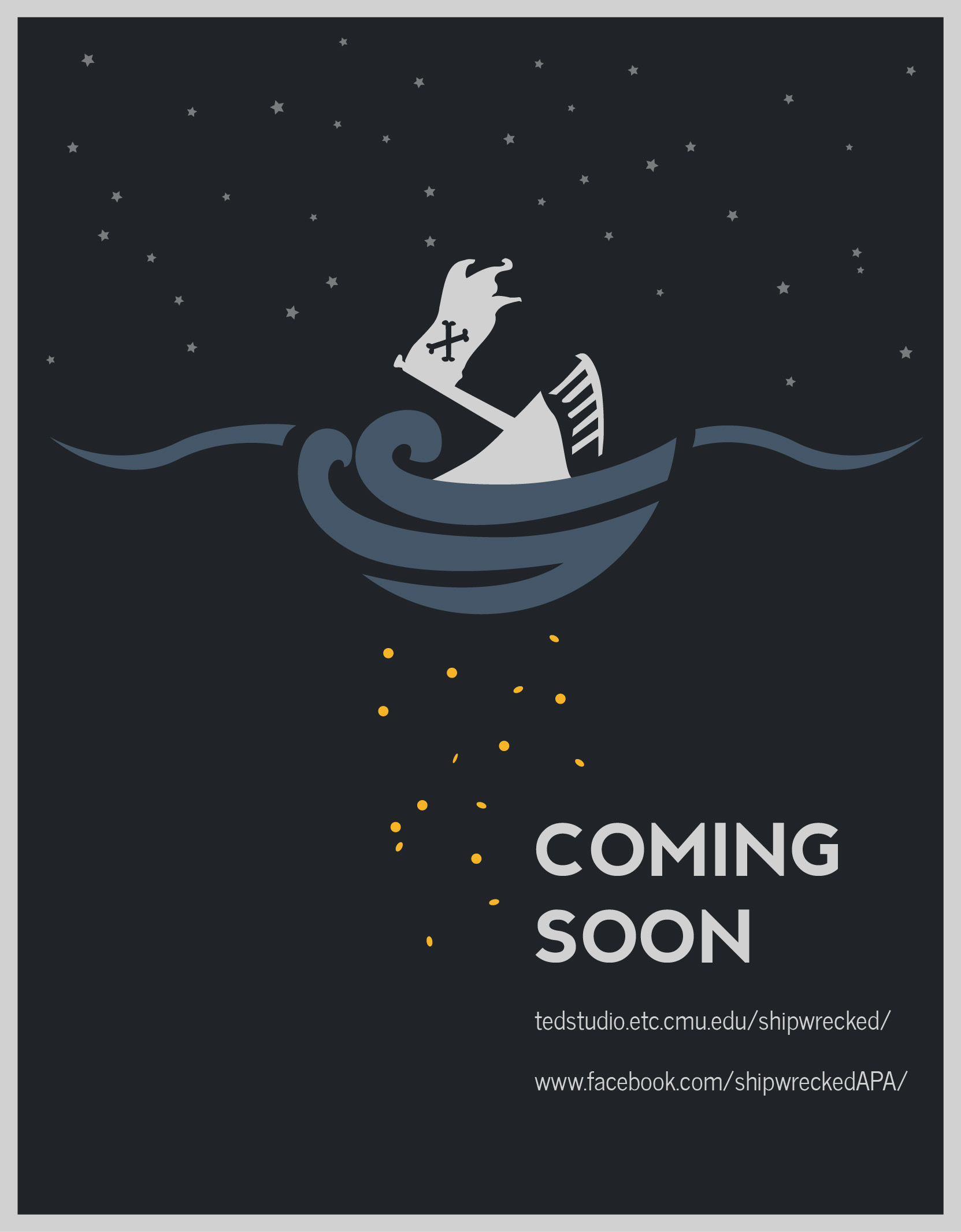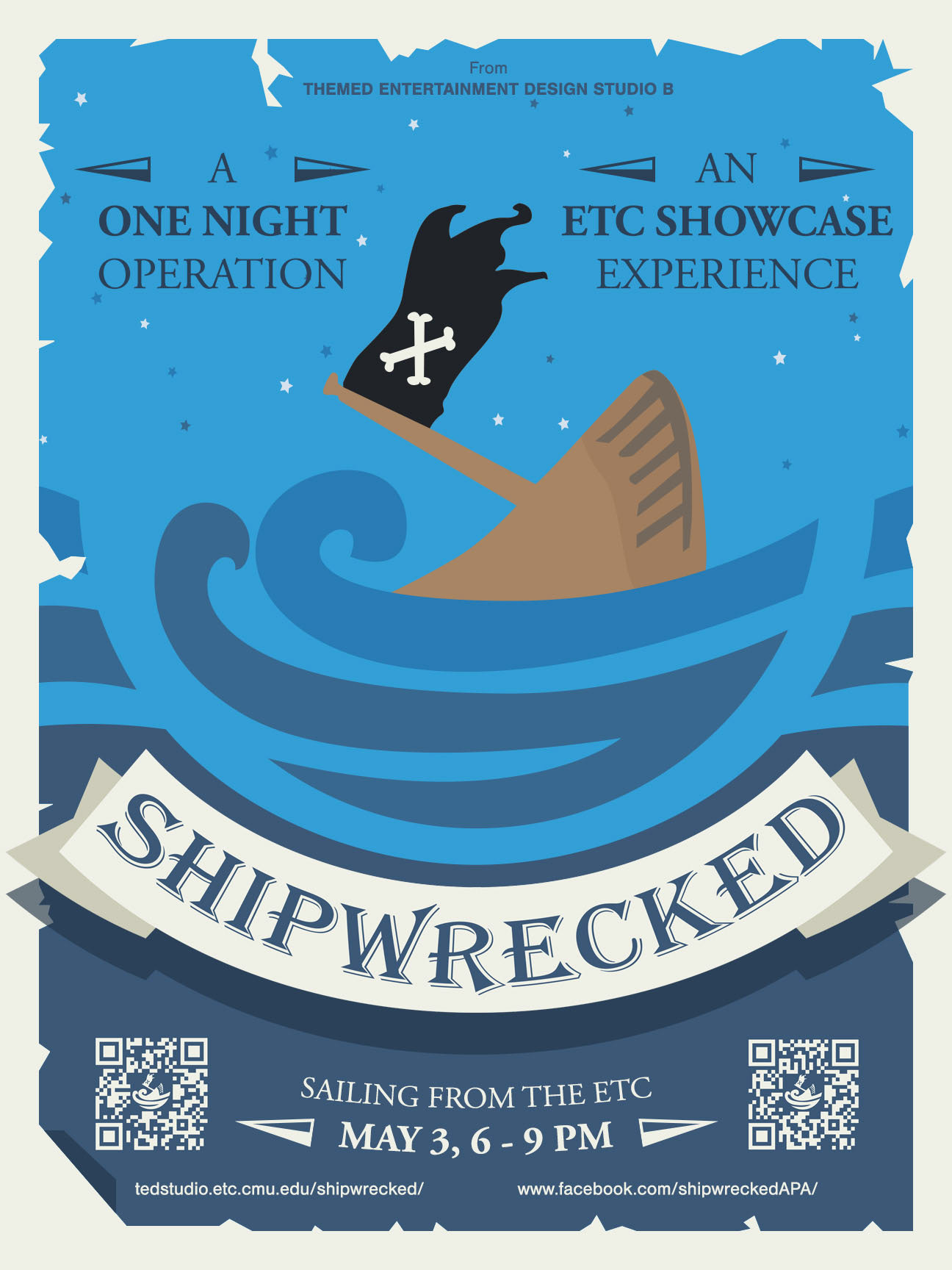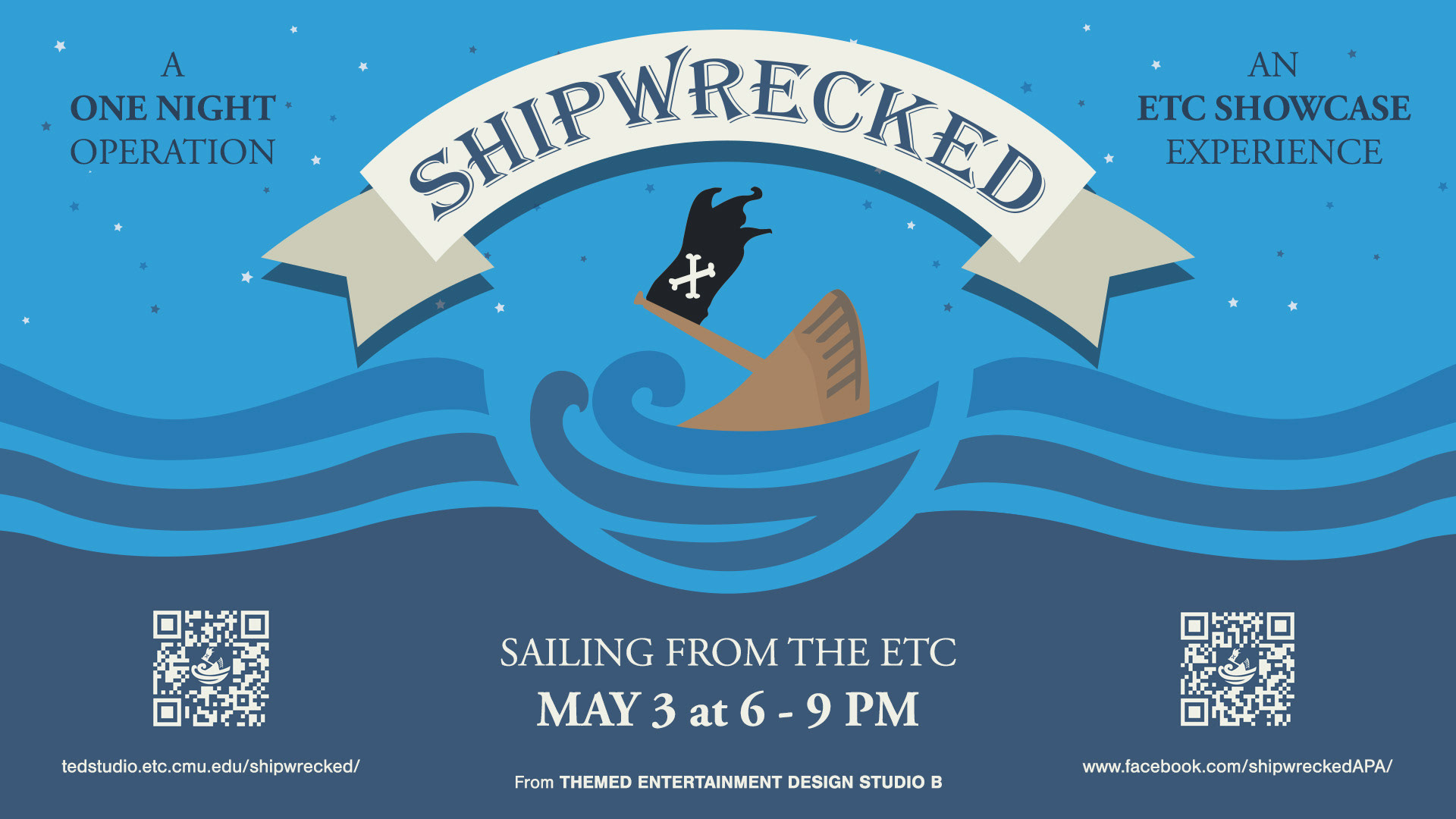 One of our challenges was to entice people to come to our location. We were being showcased in a crowded festival location with limited time and other cool displays to visit. To solve this, I created "Help Wanted" fliers with maps on the back. I and another team member dressed as pirates and handed them out to guests coming in to the festival.

To make sure guests knew who designed this experience, I created Wanted posters for each member of the team that were then posted at the exit of our location.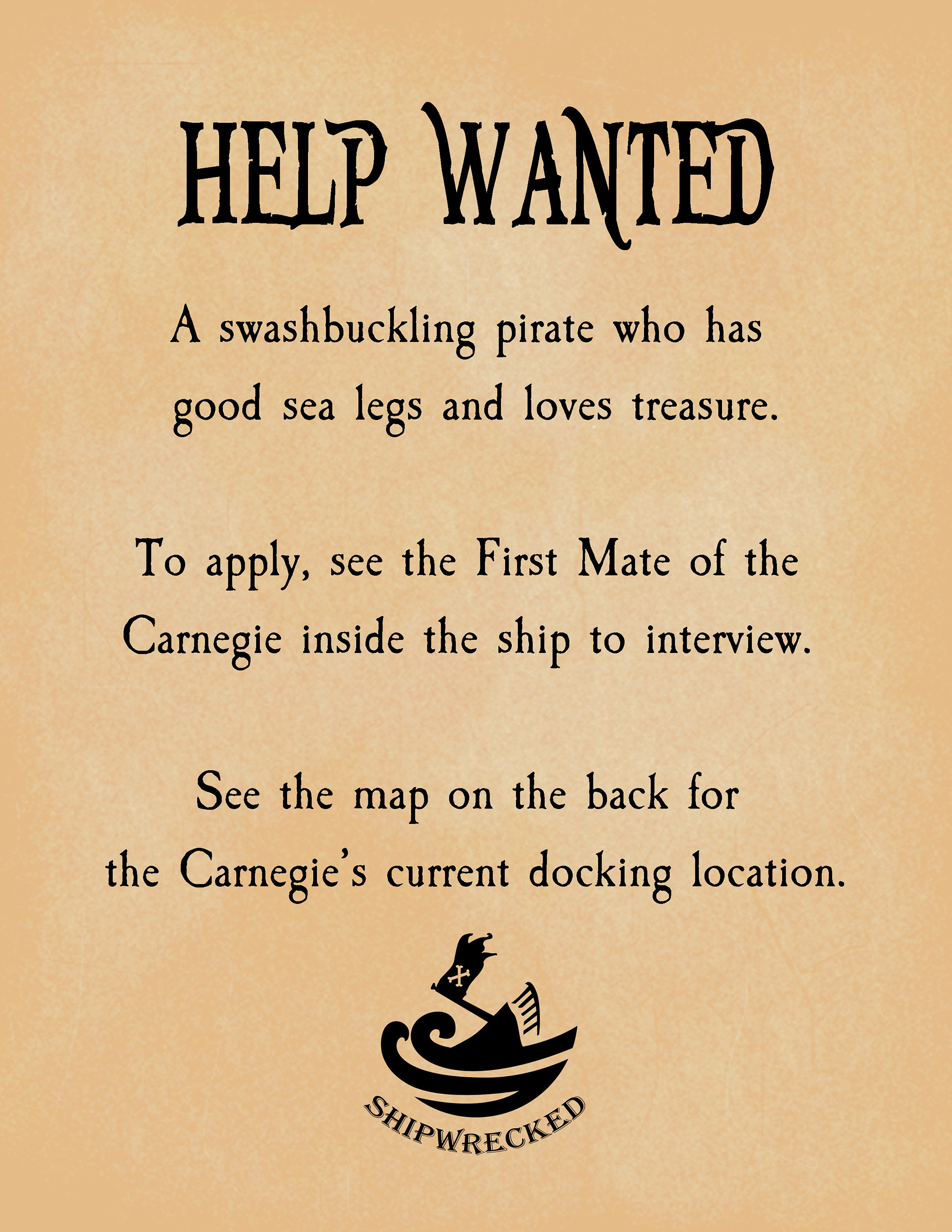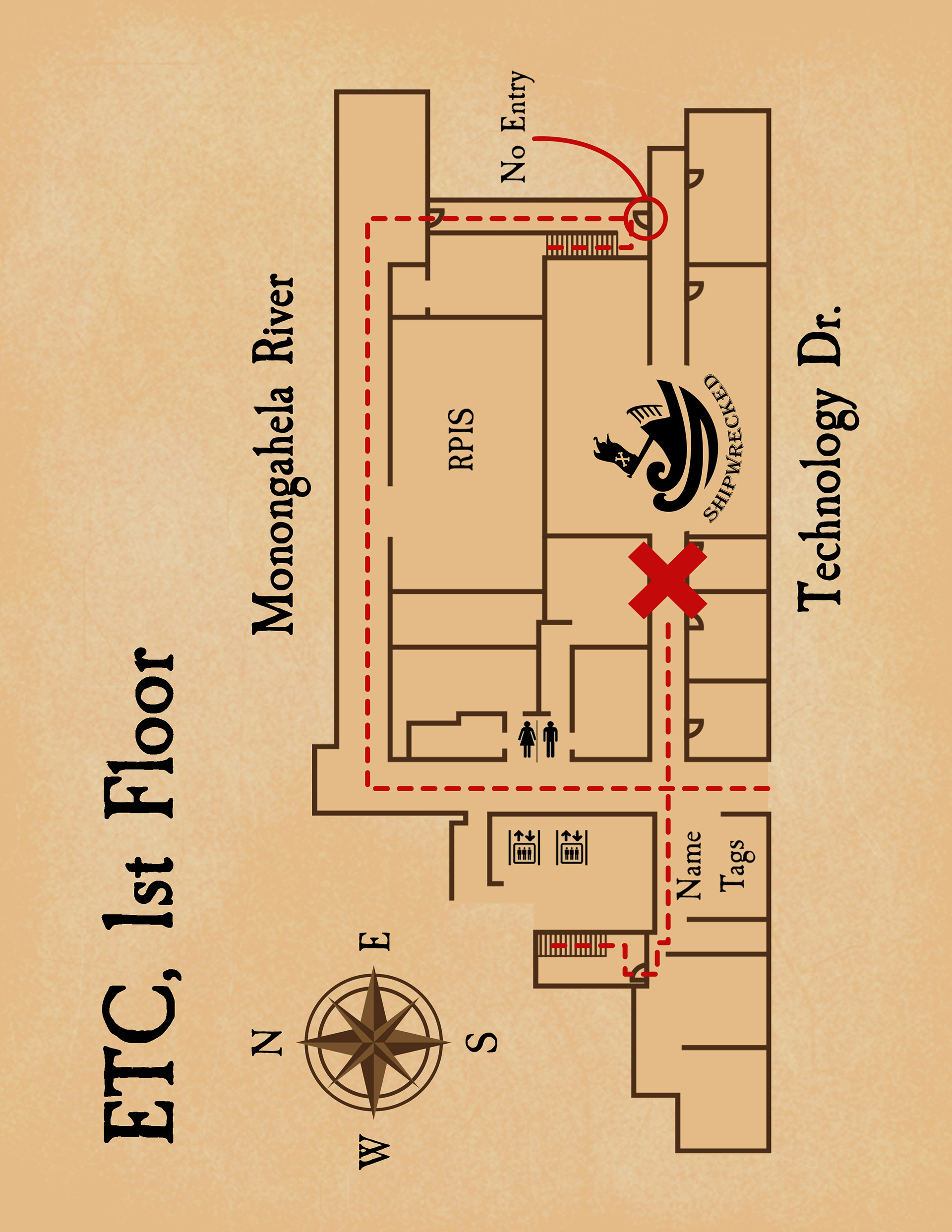 As part of our social media campaign, I created a comic series about an original character referred to as the navigator. This introduced guests to the world of Shipwrecked, and a character they could interact with in the experience.